Science meets Strategy.
Heracles helps consumer technology and media companies engage massive audiences through strategy consulting, deep analysis, M&A advisory, and marketing technology.
Learn more
Strategy Consulting and Advisory
Heracles offers strategy consulting and advisory services for consumer products, brands, institutional investors, and political campaigns. Heracles specializes in:
Marketing Science: Analytics design and deployment, including attribution modeling, media mix modeling, LTV analytics, ROAS measurement, and cohort analysis.

Growth: Multi-channel advertising management & measurement, ad creative process development, product launch planning, and product-led growth.

Monetization: Dynamic & contextual content delivery, economy optimization, and monetization optimization.

M&A Advisory: Due diligence assistance, financial modeling, and market analysis.
Eric Benjamin Seufert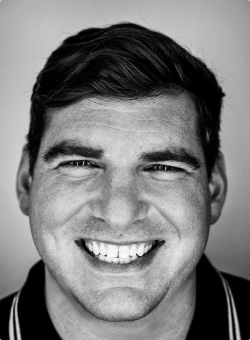 Eric Benjamin Seufert is a media strategist, quantitative marketer, and author who has spent his career working for transformative consumer technology and media companies. Eric is the author of the book Freemium Economics, published by Elsevier in 2014, and he developed Theseus, an open source Python library for marketing cohort analysis.
Eric started his career at Skype and subsequently held strategy and marketing roles at a number of consumer technology start-ups, including Wooga (acquired by Playtika) and Rovio, the developer of Angry Birds. Eric founded Agamemnon, a start-up that built a mobile marketing analytics platform, which was acquired by the mobile gaming company N3TWORK in 2017. Eric now runs Heracles, a strategy consultancy that specializes in marketing science and growth strategy.
Eric earned a BBA in Finance from the University of Texas at Austin and an MA in Applied Economics from University College London, where, as an Erasmus Mundus scholar, his studies were fully funded by the European Commission.
As an analyst of the mobile app ecosystem, Eric has contributed to publications such as Business Insider, VentureBeat, and AdExchanger on topics ranging from freemium product design to mobile advertising. Eric also runs Mobile Dev Memo, a mobile industry trade blog, as well as QuantMar, a knowledge-sharing platform for quantitative marketers.
Eric specializes in performance marketing, financial and user base modeling for consumer mobile applications, analytics design / architecture, and general mobile growth strategy.
Clients
Below is a partial list of current & former clients:
Contact
Use the contact form below to get in touch